Join Our Team and Be a Part of Something Special
At Total Packaging Services, we believe that a great workplace is built on a foundation of shared values and a commitment to excellence. Our culture is more than just a set of principles; it's a way of life. We foster an environment where innovation thrives, collaboration is encouraged, and each team member is valued for their unique contributions.
Commitment to Service

Customers: We are dedicated to providing exceptional service to our customers. From the quality of our products to the efficiency of our processes, we prioritize customer satisfaction.

Coworkers: Our commitment extends to our coworkers. We believe in fostering a supportive and inclusive workplace where each team member can thrive and grow.

Community: Beyond our walls, we are committed to serving the community. Through outreach programs and volunteer initiatives, we strive to impact the world around us positively.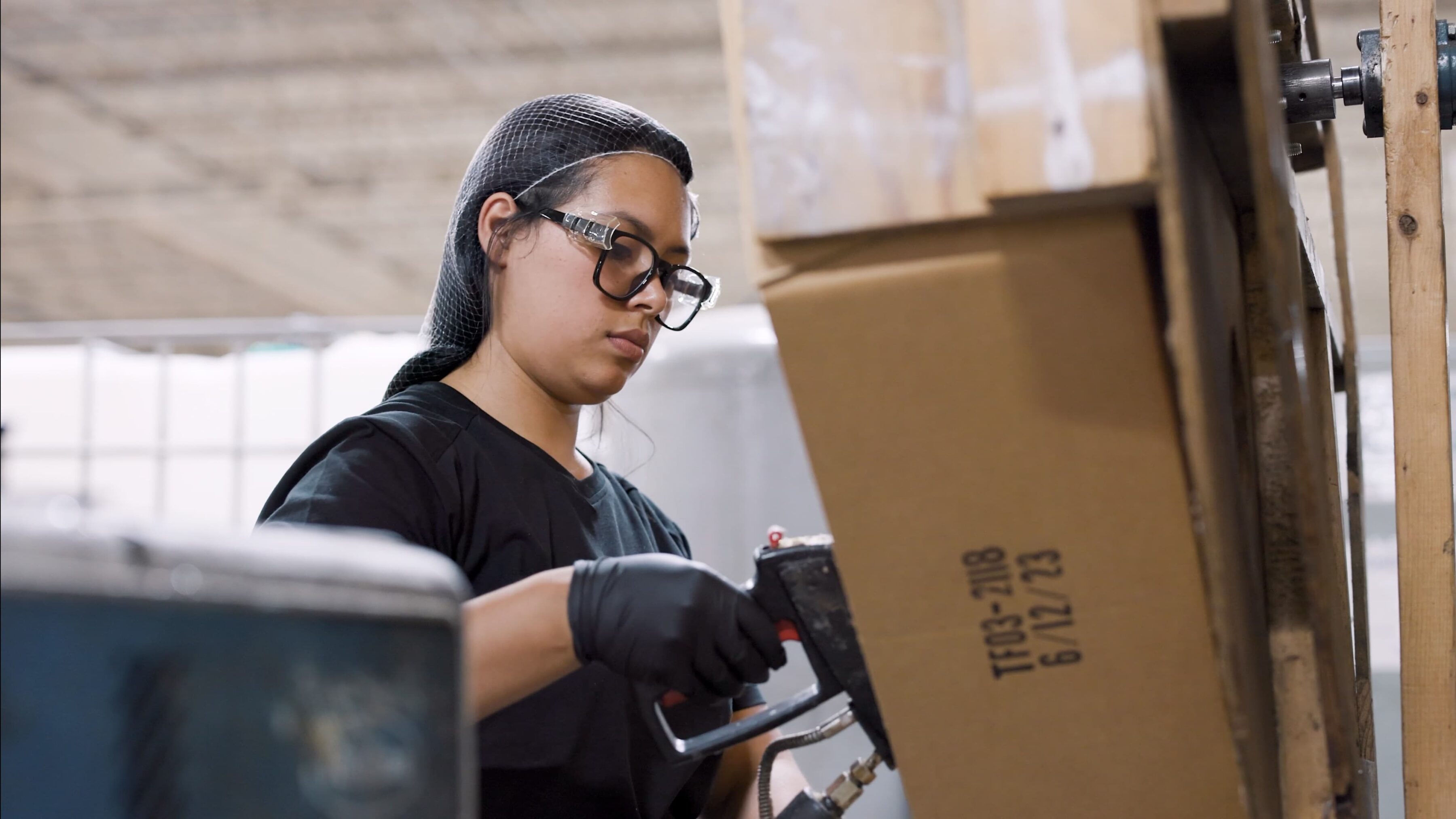 Join a team where your ideas are valued, and collaboration is not only encouraged but celebrated.
We invest in the development of our employees. From training programs to mentorship opportunities, we are committed to helping you grow in your career.
Be part of a company that values innovation. We embrace new ideas and cutting-edge technologies to stay at the forefront of our industry.
Commitment to Work-Life Balance
We understand the importance of balance. Enjoy a workplace that respects your time and well-being.
Be a part of something special
Follow these steps to apply

Submit Your Application: Click on the link to the detailed job description to apply online. Make sure to attach your resume and cover letter.

Interview Process: This is a get-to-know-you process. Just as important as it is for us to learn about you, we want you to learn about us.
Here's what some of our team members have to say about working at TPS
Chris
Everyday is an adventure, I get to use my skills and learn new ones. I have been challenged and given the support I need to overcome them.
Matt
Since I started at TPS nearly 10 years ago, the leadership team has trusted me to put my stamp on things. Even if it is a little different, I feel like my ideas are valued.'
To start the conversation and start solving, submit the short inquiry form to experience the TPS difference.